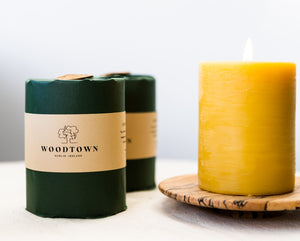 Hand-made pure Irish beeswax candles
---
We source 100% pure beeswax from Irish beekeepers and hand-filter it at low temperatures to ensure the beneficial properties of the wax are preserved.
The result is a truly unique product that ignites the senses and emits a strong, warm, golden light unrivalled by any other candle.
Buy Now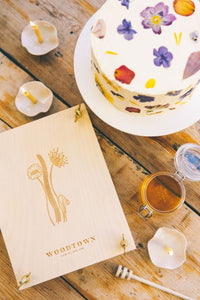 Forager's Press + Wildflower Cake Gift Set
---
A collaboration from the beautiful minds of
Woodtown Studio & Camerino Bakery
Find out more
"Deep in their roots, all flowers keep the light." Theodore Roethke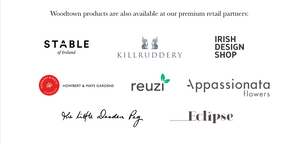 Welcome to Woodtown
---
This majestic patch of the Irish countryside on the edge of Dublin has a rich history. It has long been a place for creatives and cottage industries of years past.
Whether it's the rustle of leaves or the buzz of bees, there's a palpable sense of beauty and inspiration right outside the studio doors.